If you have any comments, questions or concerns about any of our services, please feel free to contact us using the contact information below. To make an appointment, please call or use the form. If you use the form, we will contact you to confirm a date and time for your pet's grooming.
To enroll your dog in doggie daycare, please call and arrange for your enrollment interview.
Lakeshore
Grooming & Daycare Location:
1531 County Road 22, Lakeshore
Phone:
226-363-0141
Windsor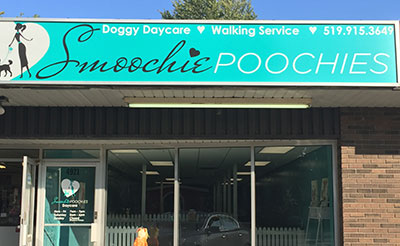 Daycare Location:
4921 Malden Road, Windsor
Phone:
519-915-3649
HOURS OF OPERATION

Monday – Friday: 6:30am – 7:00pm
Sat. & Sun. –  8:am – 6:pm
Dog Grooming: By appointment only in Lakeshore, Monday to Saturday
For more details, click HERE.